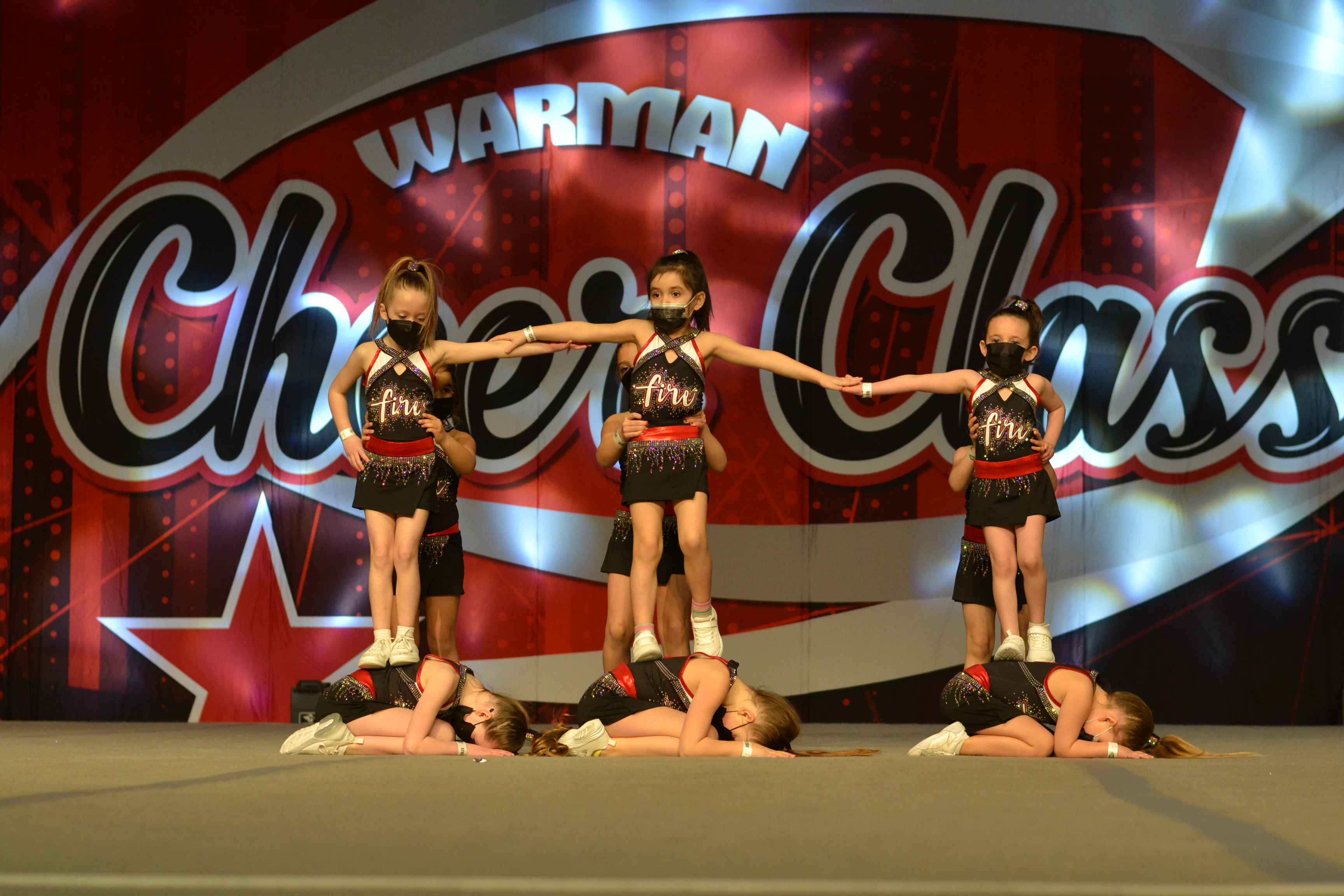 U6 PROGRAMMING
IS FOR ATHLETES BORN IN 2017-2020
THIS GROUP IS DESIGNED FOR AGES 3-6
WE HAVE BOTH PRE-COMPETITIVE AND COMPETITIVE PROGRAMMING FOR U6 ATHLETES.
THESE TEAMS CAN CONSIST OF 5-30 ATHLETES, AND OUR TEAMS TYPICALLY RANGE FROM THE 10-15 PERSON MARK AT THIS AGE.
Competitive
The team we have available for competitive is Firebugs. This team practices 2x per week and competes at local competitions.
Pre-Competitive
The teams we have available for pre-competitve U6 are Flicker (ages 3-4), and Kindling (ages 5-7)