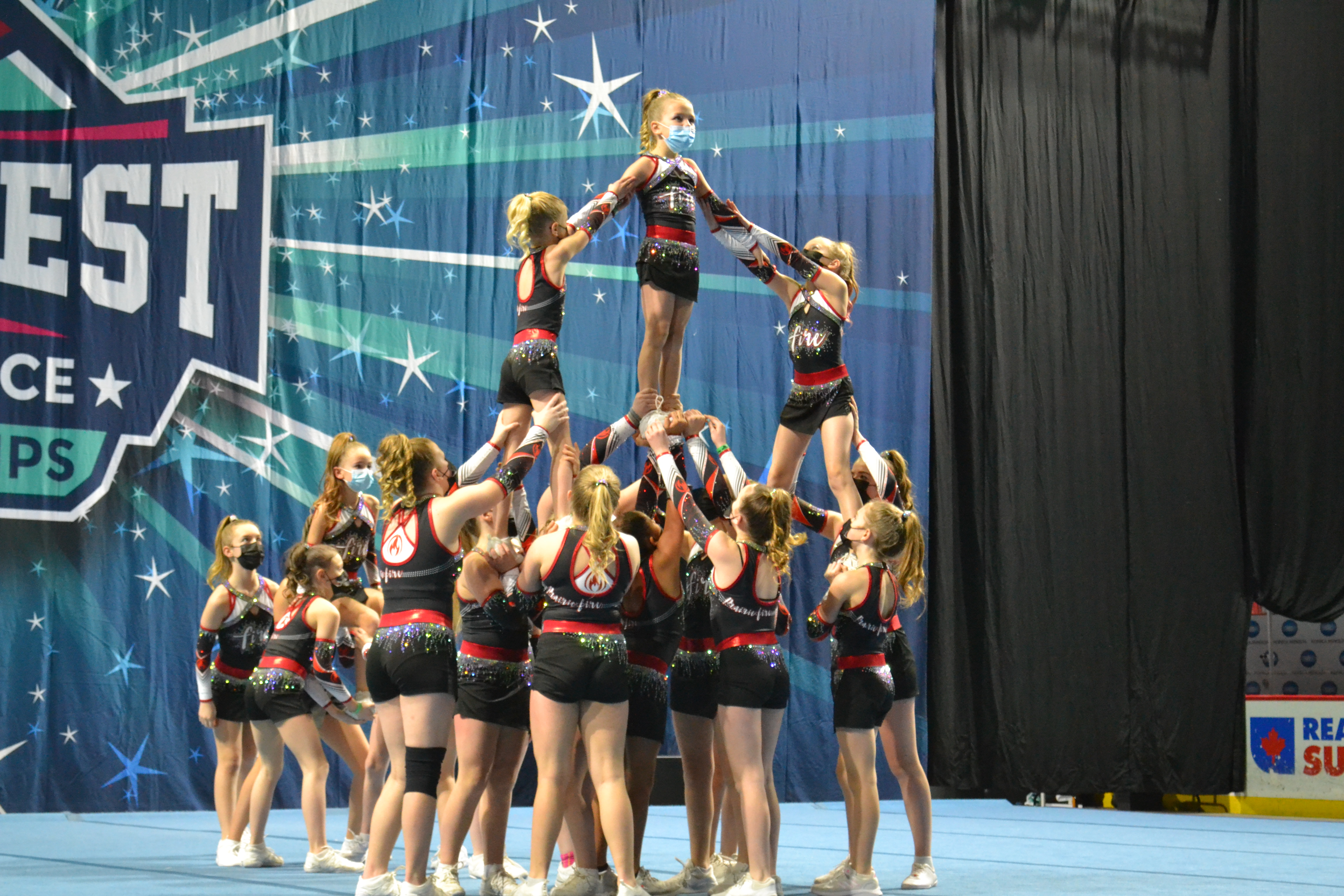 U12 PROGRAMMING
IS FOR ATHLETES BORN IN 2011-2016
THIS GROUP IS DESIGNED FOR AGES 9-12
WE HAVE BOTH PRE-COMPETITIVE AND COMPETITIVE PROGRAMMING FOR U12 ATHLETES.
THESE TEAMS CAN CONSIST OF 5-30 ATHLETES, AND OUR TEAMS TYPICALLY RANGE FROM THE 15-25 PERSON MARK AT THIS AGE.
Competitive
The teams we have available for competitive are Spitfires, Crossfire, Fireworks, and Flare. The first three teams practice 2x per week with Fireworks having an optional additional tumbling practice, and Flare practices 3x per week. They compete at local competitions in Saskatchewan, Alberta, and Nationally.
Pre-Competitive
The team we have available for pre-competitve U12 is Firestarters (ages 8-11)