OUR 17TH SEASON HAS OFFICIALLY BEGAN, CHECK OUT OUR INFO PACKAGE HERE!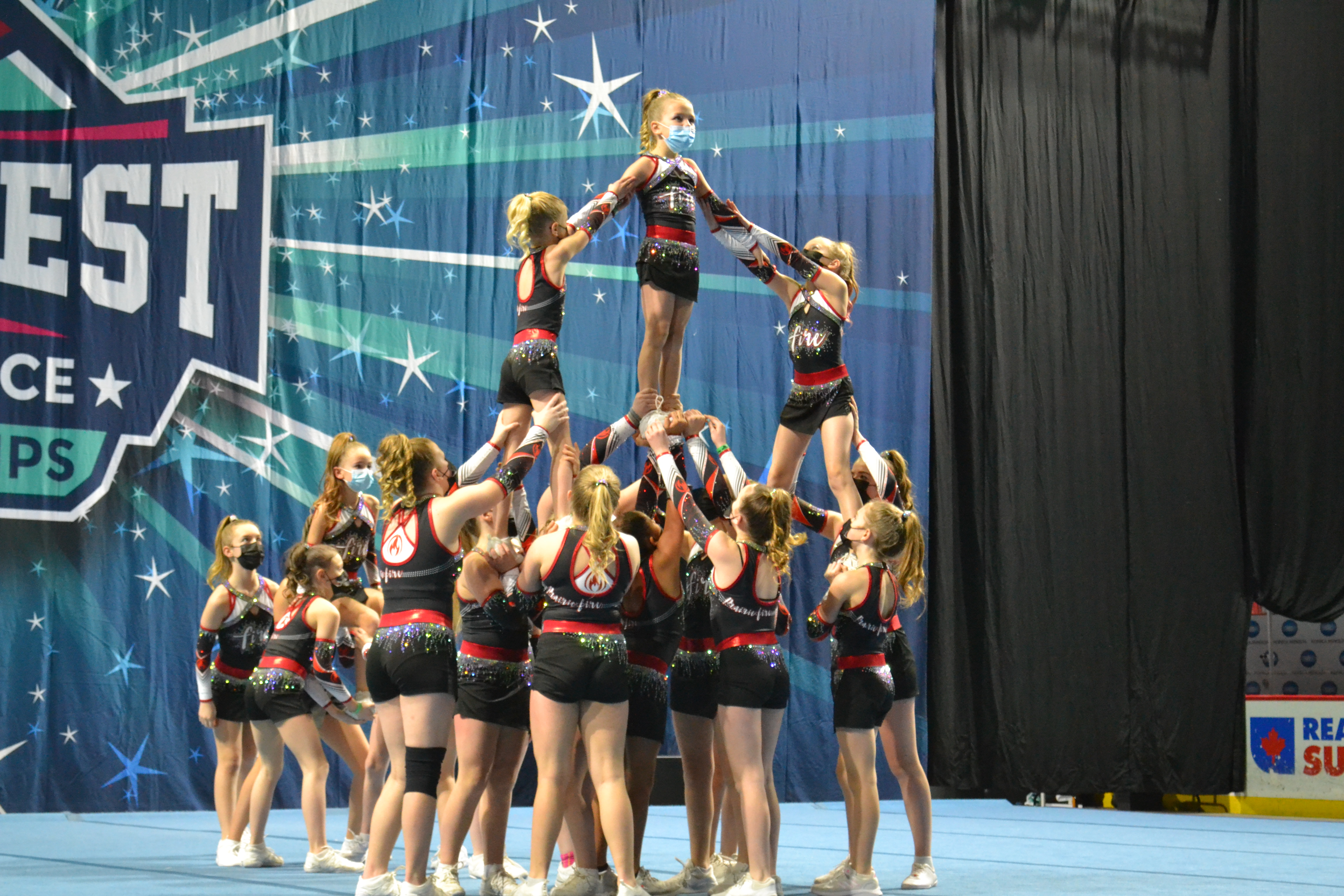 U12 PROGRAMMING
IS FOR ATHLETES BORN IN 2010-2015
THIS GROUP IS DESIGNED FOR AGES 9-12
WE HAVE BOTH PRE-COMPETITIVE AND COMPETITIVE PROGRAMMING FOR U12 ATHLETES.
THESE TEAMS CAN CONSIST OF 5-30 ATHLETES, AND OUR TEAMS TYPICALLY RANGE FROM THE 15-25 PERSON MARK AT THIS AGE.
Competitive
The teams we have available for competitive are Spitfires, Crossfire & Fireworks. All three teams practice 2x per week with Fireworks having an optional additional tumbling practice. They compete at local competitions and up to travelling to Alberta.
Pre-Competitive
The team we have available for pre-competitve U12 is Firestarters (ages 8-11)